Outnumbered husband and wife together in real life
Actors Hugh Dennis and Claire Skinner, who play husband and wife in Outnumbered, have confirmed they are in a relationship in real life.
Fans of the semi-improvised BBC comedy greeted the news with delight, with one saying it "may be the best news I hear all year".
Dennis and Skinner, who play Pete and Sue Brockman in the show, both split from their former partners in 2015.
Confirming the relationship to the Mail on Sunday outside his London home, Dennis said: "I am very, very happy, we are so very happy… It's nice and yes, it's so lovely."
The actors, who are understood to have been dating since last year, chose only to tell their families and a few close friends and colleagues.
An unnamed friend who previously spoke to The Sun described it as "the most wonderful love story".
Dennis, 56, separated from his second wife, Kate Abbot-Anderson, after 19 years together. The couple have children Freddie, 21, and Meg, 19.
Skinner, 52, split from her former husband, TV director Charles Palmer, after 16 years of marriage. They have two teenage sons, William, 19, and Henry, 16.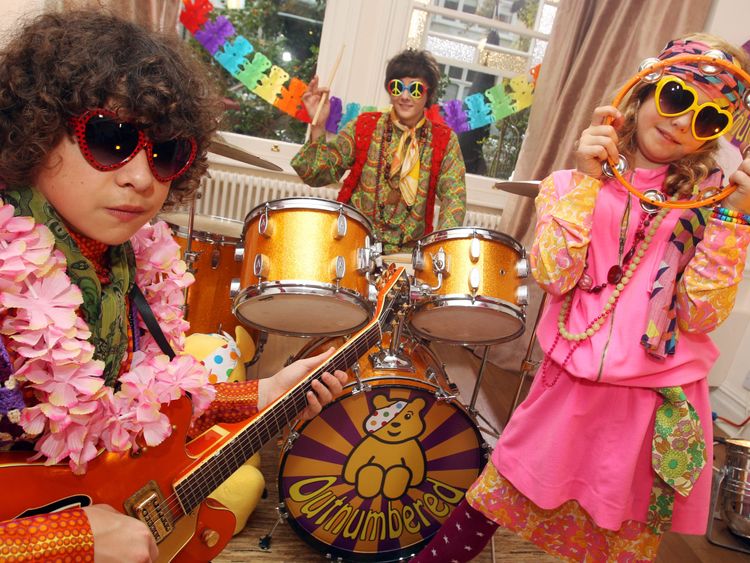 Image:
Daniel Roche, Tyger Drew-Honey and Ramona Marquez (L-R) grew up on screen during the show
Outnumbered, which portrays a middle-class family of five living in west London, ran for more than five series and at its peak attracted 9.4 million viewers.
The award-winning show received particular acclaim for its non-scripted approach with its three child actors, who grew up on screen during the comedy's seven-year run.
It last appeared with a one-off Christmas special in 2016.
More from Entertainment
Dennis, a regular on Mock The Week, also stars alongside Lee Mack in Not Going Out, and will next appear in family Christmas film Nativity Rocks!
Skinner will next appear in ITV's TV adaptation of William Thackeray's Vanity Fair this autumn.