Helicopter spots people lighting new moor fires
Arsonists are continuing to light fires near Bolton despite a "very large" moor fire continuing to burn, Sky News has been told.
It is "absolutely heartbreaking and unbelievable", Tony Crook from Lancashire Fire and Rescue Service said.
A week-long battle against the flames around Winter Hill was declared a major incident on Saturday.
The perpetrators are putting "yourselves at risk, your community at risk, and also putting emergency workers at risk", Mr Crook added.
In a further message for them, he said: "You will get caught, and you will get dealt with."
On Sunday, when a police helicopter was sent up to survey the area, people were spotted lighting fires in an area of grassland called Healey Nab.
"Unbelievably, just the other side of the reservoir, there is a fire developing in that location," Mr Crook said.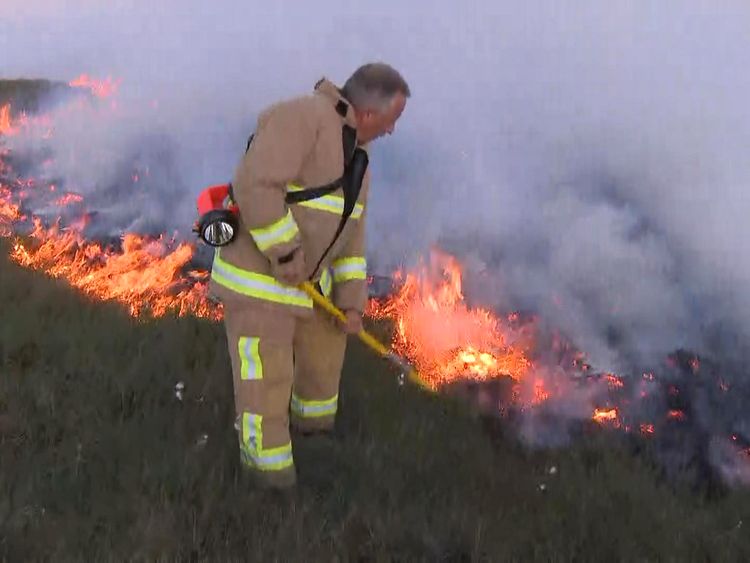 Image:
30 fire appliances were in attendance on Sunday
As the helicopter was flying over and dropping water, it was possible to see people "actually lighting fires", Mr Crook said.
More from Greater Manchester
"Police are now attending that scene, to try to apprehend those arsonists," he added.
"It absolutely astounds me."